The NFL is at a precipice. A point of no return. A place where they can either be paralyzed by a fear of change, or look up and see the potential of the road ahead. Over the course of two weeks, we created a tome for the NFL to guide them into a new era all based on one simple premise – like life, football is a game you can't win alone.



NFL
The Book Of Strong
222pg. Book | Strategy | Design | Print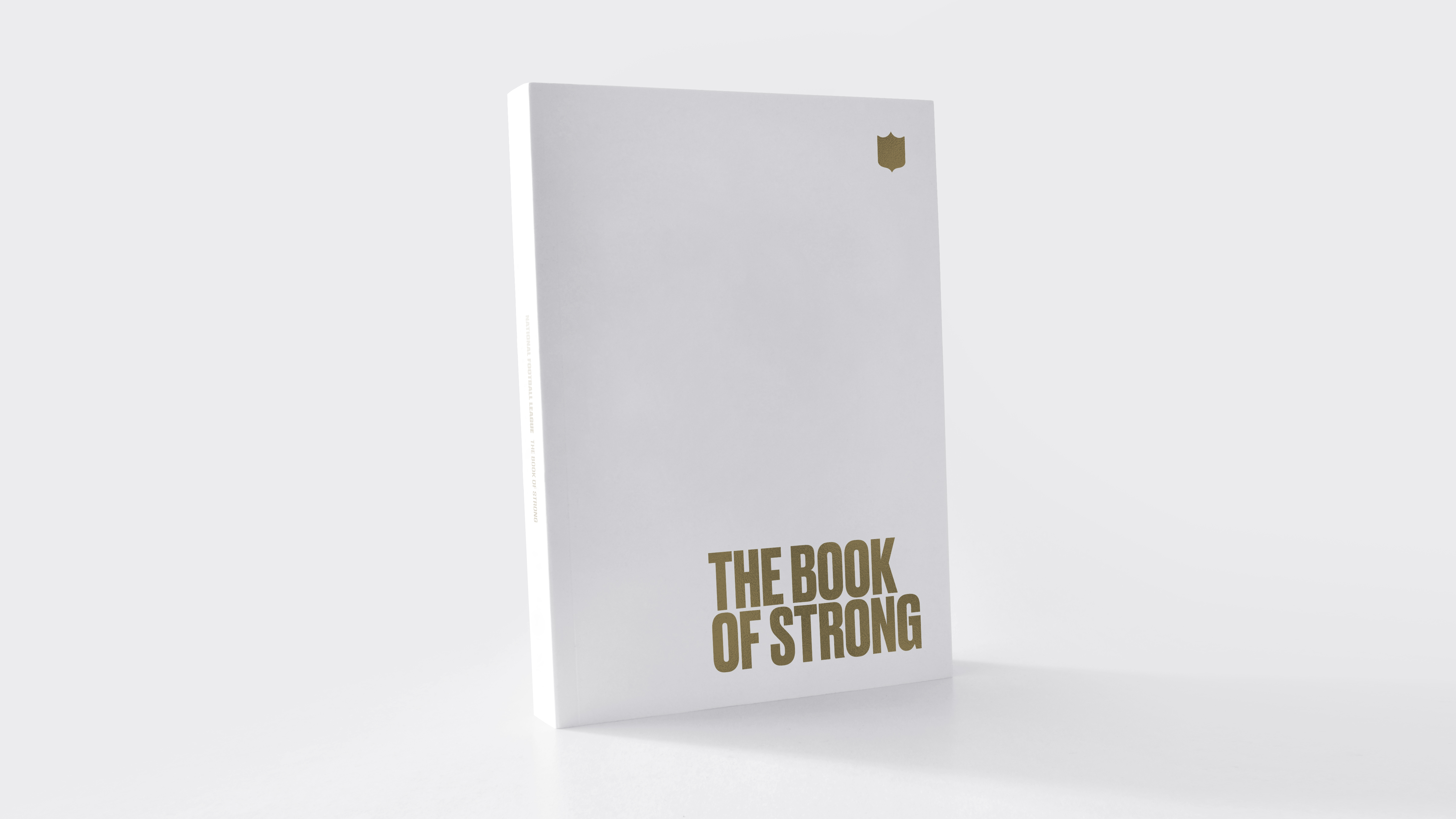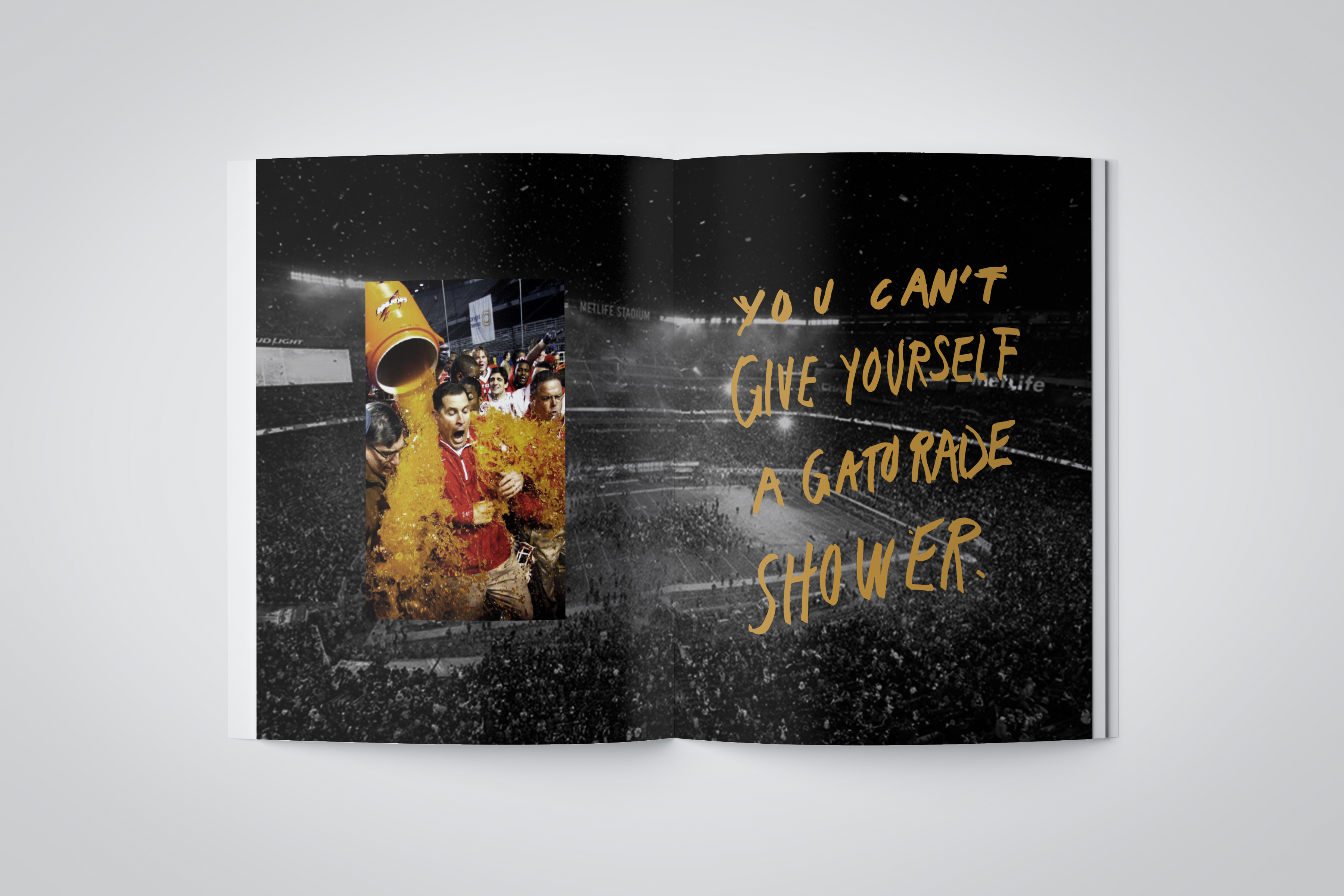 And then, if that wasn't enough to motivate the league, we made a physical ball that everyone at the NFL would have to guide them.
A ball alone is worth nothing,
but pass it around, work together, and then you're able to gain some real yardage.
If you'd ever like to see the other 202 pages of the book, I'd be happy to take you through it.